"Enjoying Instagram?": The Psychology Of Rating Prompts
The Research Behind When to Ask You Out?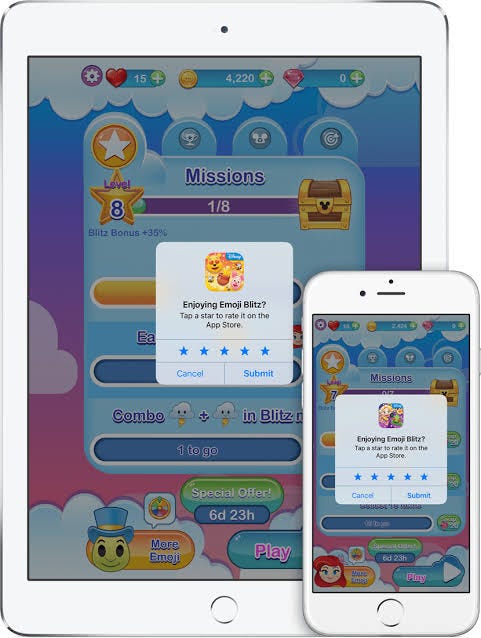 ---
"Enjoying Instagram?" the prompt asks. And you choose a rating between 1 and 5.
Clear. Simple. Quick. But its impacts are way more than what it looks like. If an app jumps from a rating of 2 stars to 5, it will probably get 306% more downloads.
That means a lot. So it's obvious that app developers can do anything for ratings.
hacking the system
Back in the day, developers used rating farms and download bots to increase these metrics. Thousands of smartphones were set up to give 5-star ratings and bring apps to the "Top lists" for $11,200.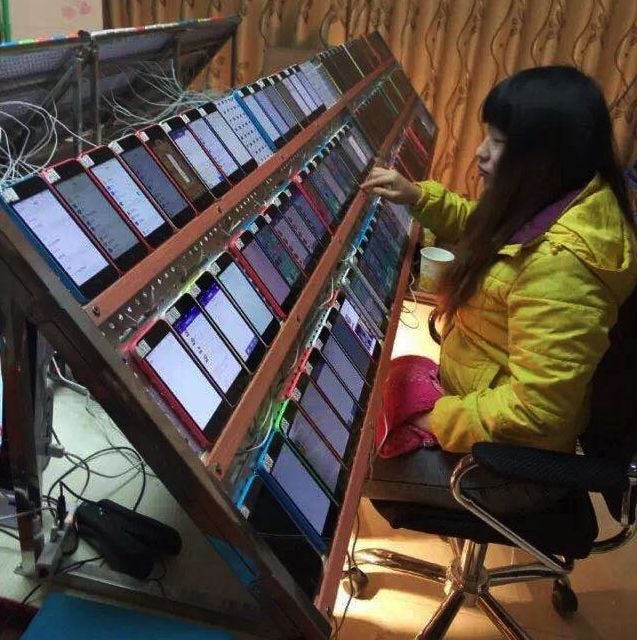 A leaked photo of a rating farm in China.
Google and Apple did their best to clamp it down for nearly a decade now. And these days, rating farms probably don't exist. It was definitely illegal. They're "hacking the system" to manipulate their app's rankings.
But these days, developers have figured out a better, legal way and it's called…
hacking the brain
The major difference — People who give ratings don't get paid or get incentivised in any other way. And guess who are these people rating apps for free? You.
How did it happen?
The story starts when Apple introduced rating prompts in 2017. Apps could ask users to give a rating of 1 to 5 while being within that app. And apps started misusing it, they bombarded users with rating prompts.
Between 2017 and 2019, an average iPhone app rating increased by ~426% while in Android — where these in-app prompts weren't a thing — ratings only increased by 30%.
Months later, Apple took a stand and made another rule — apps cannot ask users to rate more than thrice each year.
That means the app developers have to be careful. They've only 3 chances to ask you out. If you deny the rating prompt thrice, they've lost you. Even worse — you might give them negative rating (1 star) which will drop their ranks in App Store's lists.
so how can they increase the chances of you giving a positive review?
Timing is the key. App makers just need to figure out when to ask you.
A game will prompt you to rate it when you win a match.

A finance app will ask you when it's your payday.

A Sporting app will ask you when your team is winning.
They also have conditions when not to ask.
A news app will not prompt you if you read a story about death or destruction.

An app will not ask you to rate if you keep getting your password wrong in the login screen.
The best part? It's not illegal. Heck, even Apple promotes it in their guidelines:
"Make the request when users are most likely to feel satisfaction with your app, such as when they've completed an action, level, or task."
What's the impact?
The impact of both "hacking the system" and "hacking the brain" are somewhat the same.
Apps get more downloads.

Apple gets more commissions.

But, you get biased reviews and rankings.
---
Based on: Financial Times' "Apple: how app developers manipulate your mood to boost ranking"